Hey everyone! Running Late has joined the 2015 Hard Rock Cafe Global Battle Of The Bands and we need YOUR VOTES to help us get a performance at the legendary Hard Rock Cafe in NYC! All you're going to need is a Facebook account and 2 seconds of your time:
1. Log into your personal facebook account.
2. 
CLICK ON THIS LINK
3. Click on the big blue "Vote" button! 
And thats it! Please help spread the word to all of your friends and family, we only have 2 weeks to collect votes from today so every second matters!
Thank you all so much for continuing to be the best fans a band could ask for. With that being said, lets make this a reality! 
[URL=http://s68.photobucket.com/user/mikeyhzall/media/Hard%20Rock%20Rising_1.png.html]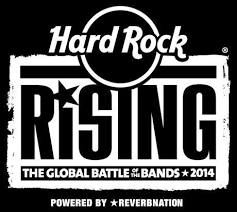 [/URL]